High Performance Rambler 327 powered Gremlin!
Stock rated 270 hp in 2700 lb chassis gives 'race car' power to weight ratio!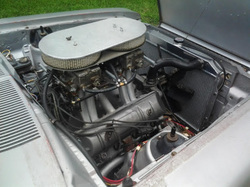 RV8 engine and WG auto. trans. are preened inside and out with assortment of power tools for weight reduction.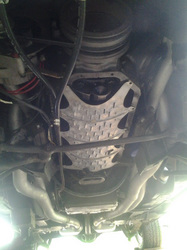 Passenger side header was more difficult to make, which allows starter motor to drop out as it should. Shahan SS AMX style dropout crossmember allows access to crank gallery in about 20 minutes.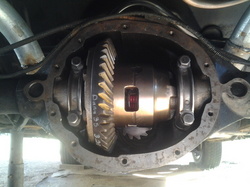 Replaced stock open 2.73 with AMC Twin Grip & 3.31 rear gear