Cutaway View of V8 Engines
US V8 engine history at a glance
USA history of the V8 engine largely pivots around how 'alternative' engine designs were proven during WW2, effectually changing industrial and public opinion. The post-war V8 designs were a component part of automotive styling evolution, allowing a lower, more sleek hoodline.
When Nash and Hudson merged in '54, AMC then was able to make their own V8 engine two years later in '56.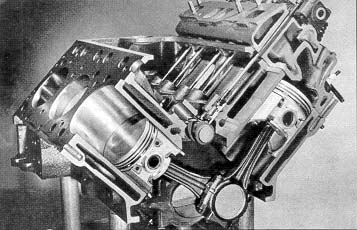 '49 Oldsmobile 288/303 "Rocket V8", see also http://www.442.com/oldsfaq/ofe303.htm#E303%20303CIDEngineDetail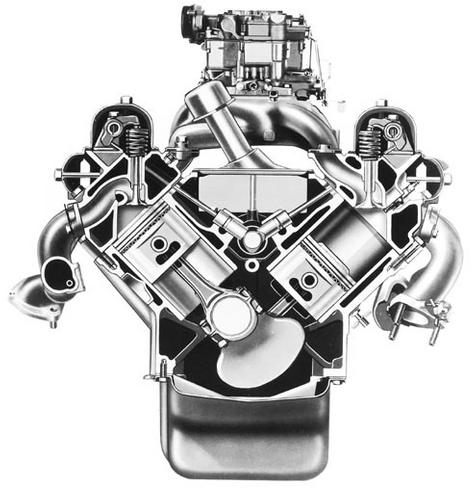 '53 264/322 Buick "Nailhead V8" 625 lbs. See also http://www.buicks.net/shop/reference/blown_buick.html or http://milrproducts.com/Links.php for custom made parts!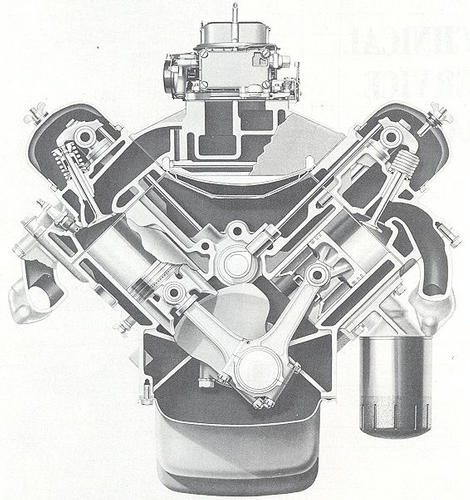 '56 250/327 AMC "Rambler V8" 601 lbs. Not a performance engine? -Obviously the design Ford copied for their legendary "FE" V8s. See also http://wps.com/AMC/Rambler-327/The%20New%20American%20Motors%20V-8%20Engine%20(SAE%20Paper%20details).htm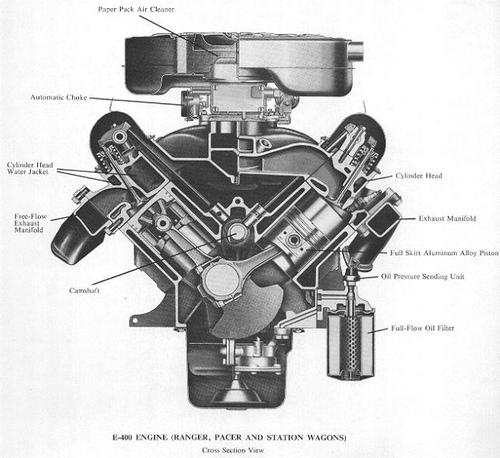 '58 332/390 Ford "FE V8" 650 lbs. Notice roof of ex. port is not water cooled. This is to improve scavenging; hot air moves faster than cold. This is also an argument for cast iron exhaust manifolds, making use of thermal efficiency, where steel tube headers tend to shed heat too rapidly. See; www.kitcarusa.com/kb.php?aid=15 for good FE V8 history.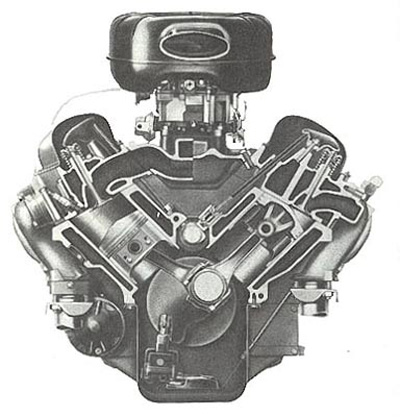 '58-'64 348-409 Chevrolet 'big block', credit to http://www.curbsideclassic.com/blog/the-w-348-engine-the-first-of-many-big-block-chevy-v8s/
Feel free to Email me at rktfbg@gmail.com